Dentist Serving Woodmere, OH
---
Chagrin Falls Dental is proud to provide top quality dental services to patients in Woodmere, OH, including dental implants, teeth whitening, dental crowns, and dental bridges. 
We offer a full range of dental services!
---
Chagrin Falls Dental
ADDRESS
HOURS
Monday | 8am - 5pm
---
Tuesday | 9am - 7pm
---
Wednesday | 8am - 4pm
---
Thursday | 8am - 4pm
---
Friday | Closed
---
Saturday | Closed
---
Sunday | Closed
---
---
Request an Appointment
---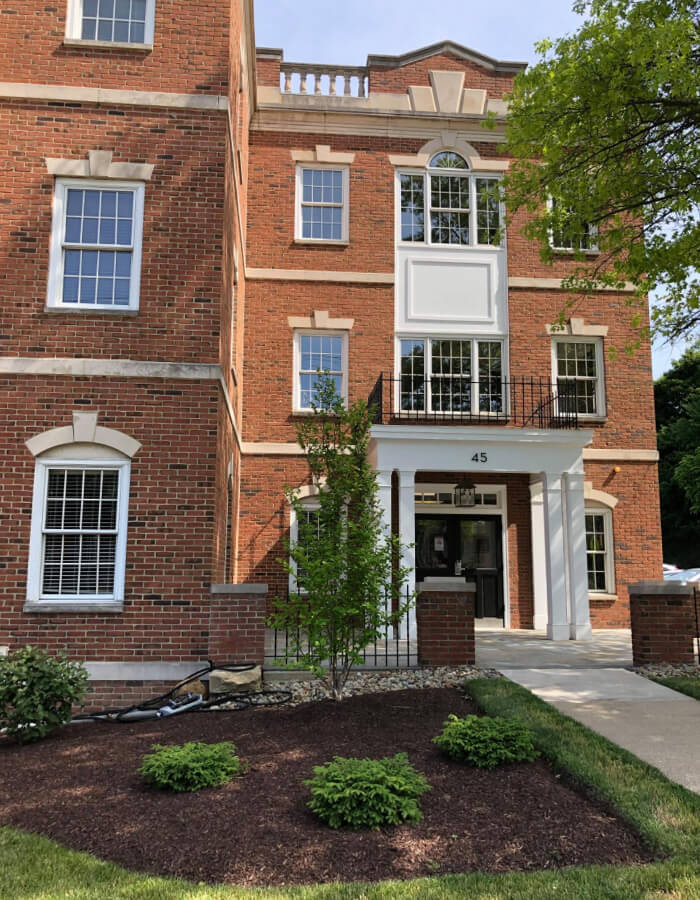 ---
General Services
From dental cleaning to a comprehensive, thorough exam at our dental offices we provide a wide range of general dentistry services. We offer the creation of custom mouth guards and night guards, to prevent teeth grinding and adjust the jaw.
We also provide root canal treatment; scaling and root planing for the treatment of mild to mid periodontal disease; and gentle tooth extractions, for the times when a tooth cannot be saved using restorative procedures.
Restorative Services
From simple composite fillings to inlays and onlays, our restorative dental services can make and keep your smile its healthiest best, replacing missing or damaged teeth. We offer dental crown restorations to completely cover the outside of a cracked, broken, worn down, or severely decayed tooth. Our crown materials include ceramic, porcelain fused to metal, gold alloys, or base metal alloys, depending on the placement of the crown in your mouth.
We offer dental bridges, as well as dental implants including implant supported bridges, to replace missing teeth or gaps in your smile. Our bridges include traditional, Maryland, and implant supported.
And we can also provide traditional dentures for the replacement of missing teeth, too.
Dental Implants
Using specialized software for guided placement, we can offer single or multiple dental implants to fill gaps in your smile. We also provide implant supported dentures and bridges. Permanent, durable, and natural feeling implants are an excellent way to preserve jawbone health and replace any missing teeth.
Cosmetic Services
Among the cosmetic dentistry procedures we offer are teeth whitening; thin porcelain veneers to hide tooth imperfections; and cosmetic bonding. We can enhance your smile for the look you've always wanted and will be happy to share.
When it comes to teeth whitening, we offer innovative Whitening for Life, a program that allows you to get a free, lifetime supply of at-home teeth whitening products as an incentive for making your oral health a priority.
Emergency Dental Services
Sometimes, dental emergencies occur, and when they do, we are here to help. We can help with knocked out permanent teeth or knocked out baby teeth; chipped or broken teeth; cuts to the lip, gum, cheeks, or tongue; and severe or sudden toothaches. 
We consider it a dental emergency if you're in unbearable pain, have uncontrolled bleeding, or need urgent attention in order to save a tooth.
Ready to learn more or schedule a consultation?
Our office is conveniently located in Chagrin Falls, a short drive from Woodmere, OH. 
Call us today to schedule your appointment!
Directions from Woodmere, OH
---
Head southeast on Brainard Rd
Pass by California Closets - Cleveland East Side (on the right)
Turn left onto Harvard Rd
Turn left onto Lander Rd
At the traffic circle, take the 1st exit onto Chagrin Blvd
Continue onto W Orange St
Turn right onto N Main St
Turn left onto Bell St
Turn right onto Pleasant Dr
Turn left before KeyBank
Chagrin Falls Dental will be on the left
Call us today at 440-247-8641 to schedule your appointment!
---